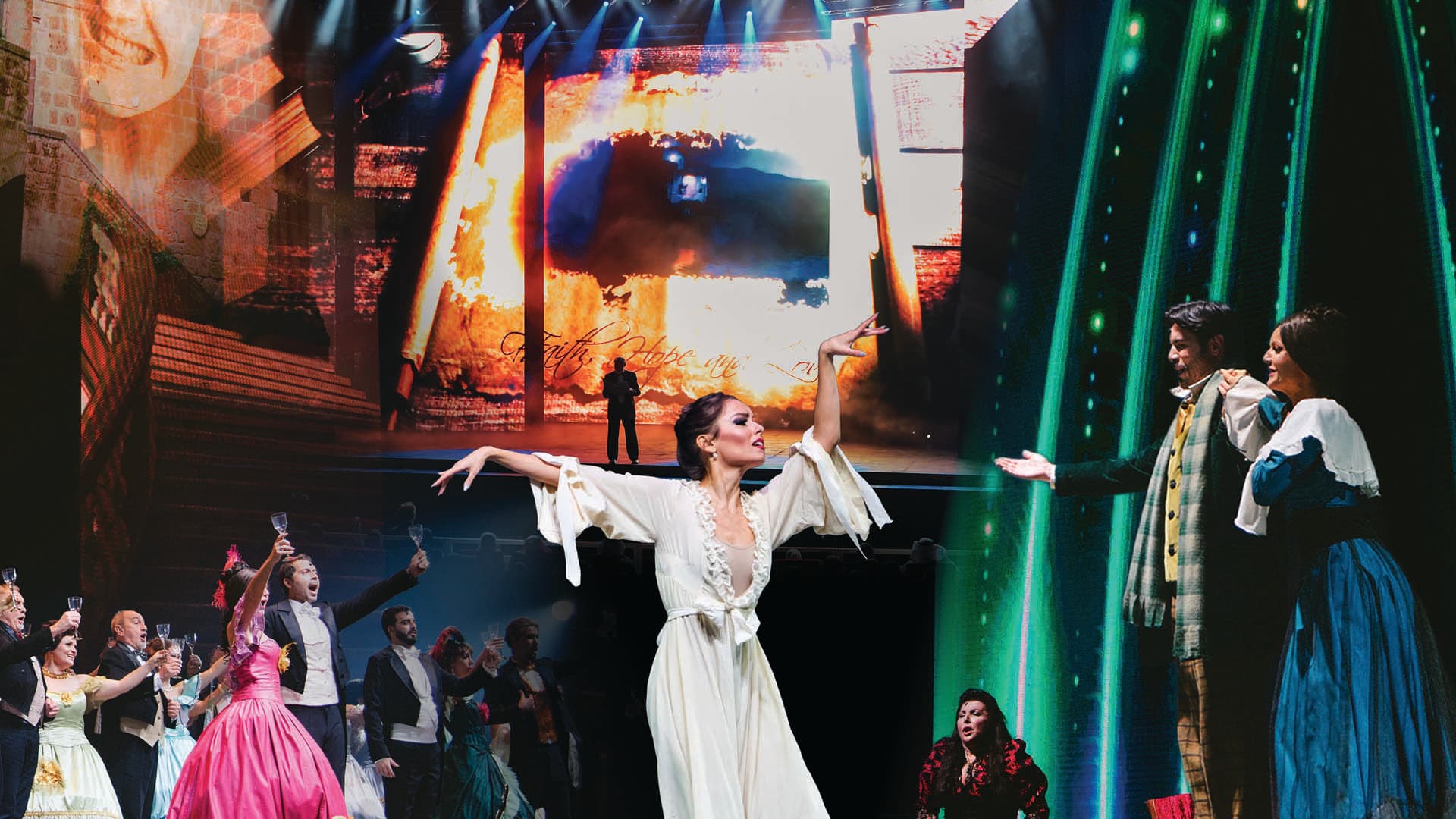 Opera d'Amore - The Most Beloved Arias & Love Duets Spectacle
Discover the captivating world of "Opera D'amore," an innovative performance uniting 10 iconic opera acts and scenes from 7 of the greatest operas of all time in a single unforgettable evening.
A visually magnificent show celebrating love and music that everyone should experience.
Witness mesmerizing love scenes, duets, arias, and overtures from legendary composers like Verdi, Puccini, and Bizet, brought to life by world-class singers and innovative stage technologies. This magical journey is presented with crystal-clear sound and stunning visual technology, as the stage comes alive with five massive LED screens, providing a 4K resolution virtual 3D environment that seamlessly blends performing arts with cinema, taking the historic art of opera into the 21st century!
Some of the featured acts from the following operas:
Carmen

Rigoletto

Tosca

La Bohème
Narrated by the very talented Mr. Keneward Hill, who will wisely guide us through every act.
The show offers a unique introduction to the world of opera. The audience, especially those not so seasoned with the art of opera, will be walked through the centuries by the narrator, who reveals the coded conflicts of love in each scene, providing both a short synopsis of the opera and an explanation of what is happening in the next scene. No wonder most spectators define the show as "pure magic".
Tickets
Official tickets

Secure payment
There are no current tickets for the selected venue
At the box office, you pay an extra 2 euros service charge.