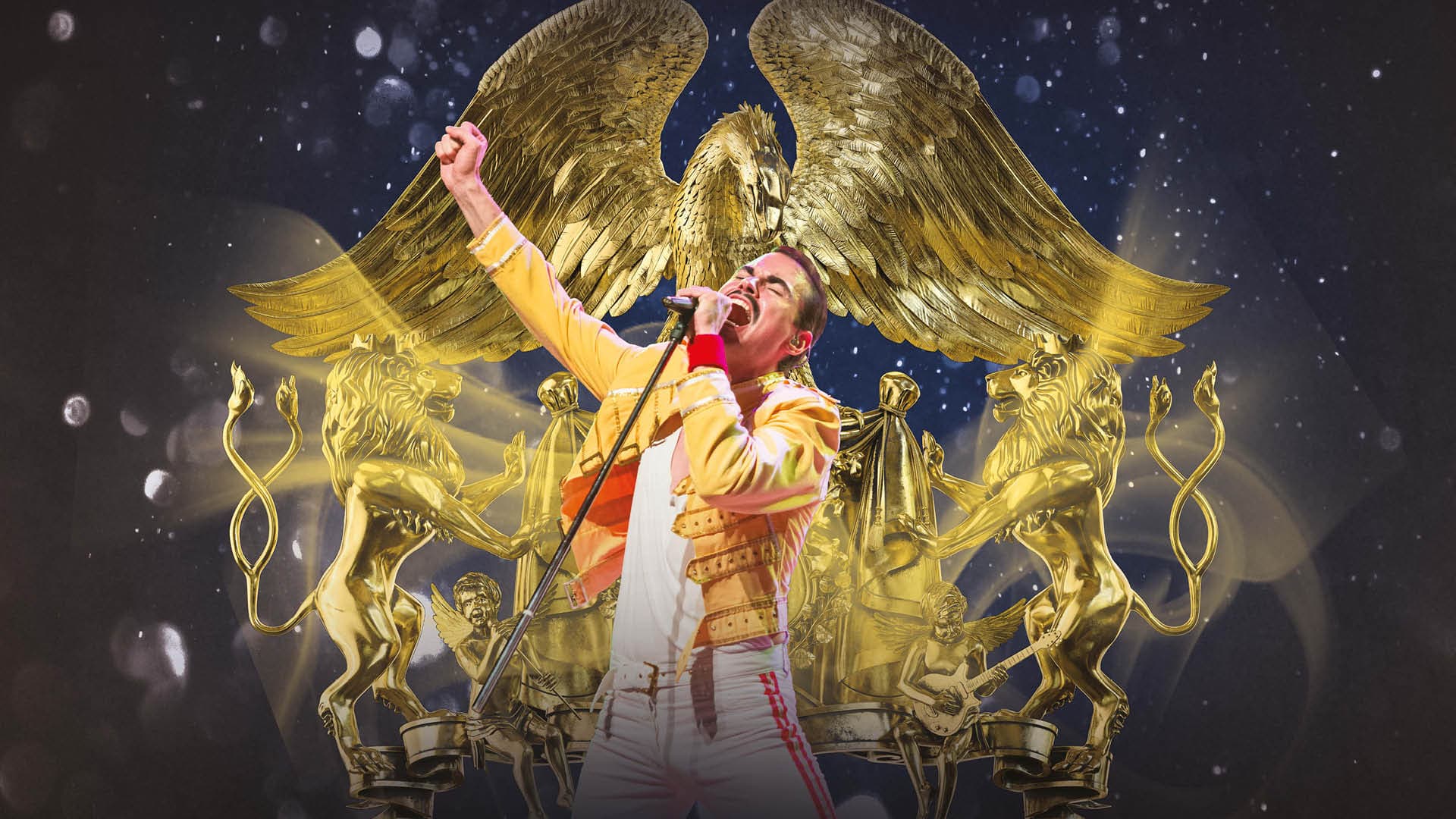 Queen, The Unique Symphonic Celebration
You enjoyed the film? Then you will adore the concert!
Queen! The Unique Rock Symphonic Celebration!
Close your eyes, you hear 35 rock musicians, the voice of Freddie, choir singers on fire… Open your eyes and see: Michael Kluch is Freddie Mercury! Same physique, same voice, same talent…
Not just a concert but a tribute, a celebration. Guitars, drums, keyboard but also violins, cellos and brass to revive this exceptional oeuvre, from rock to opera.
Michael Kluch has the looks and the attitude of Freddie, the star of the film 'Bohemian Rapsody'. The song of the same name is majestically interpreted by Kluch and an astonishing choir.
For the famous special effects of this mythical group all the stops are pulled out: smoke, fog, pyrotechnics for true visual and musical fireworks!
You will dance and sing on the music of 'We Will Rock You', 'The Show Must Go On', 'Radio Ga Ga', 'Under Pressure', 'Bohemian Rapsody', 'I Want It All', 'A Kind Of Magic', 'Another One Bites The Dust', 'Killer Queen', 'Bicycle Race', 'Barcelona' – in duet – and all the other hits!
A two hours show with all the greatest hits! Just… fantastic!
Tickets
Official tickets

Secure payment
There are no current tickets for the selected venue
At the box office, you pay an extra 2 euros service charge.