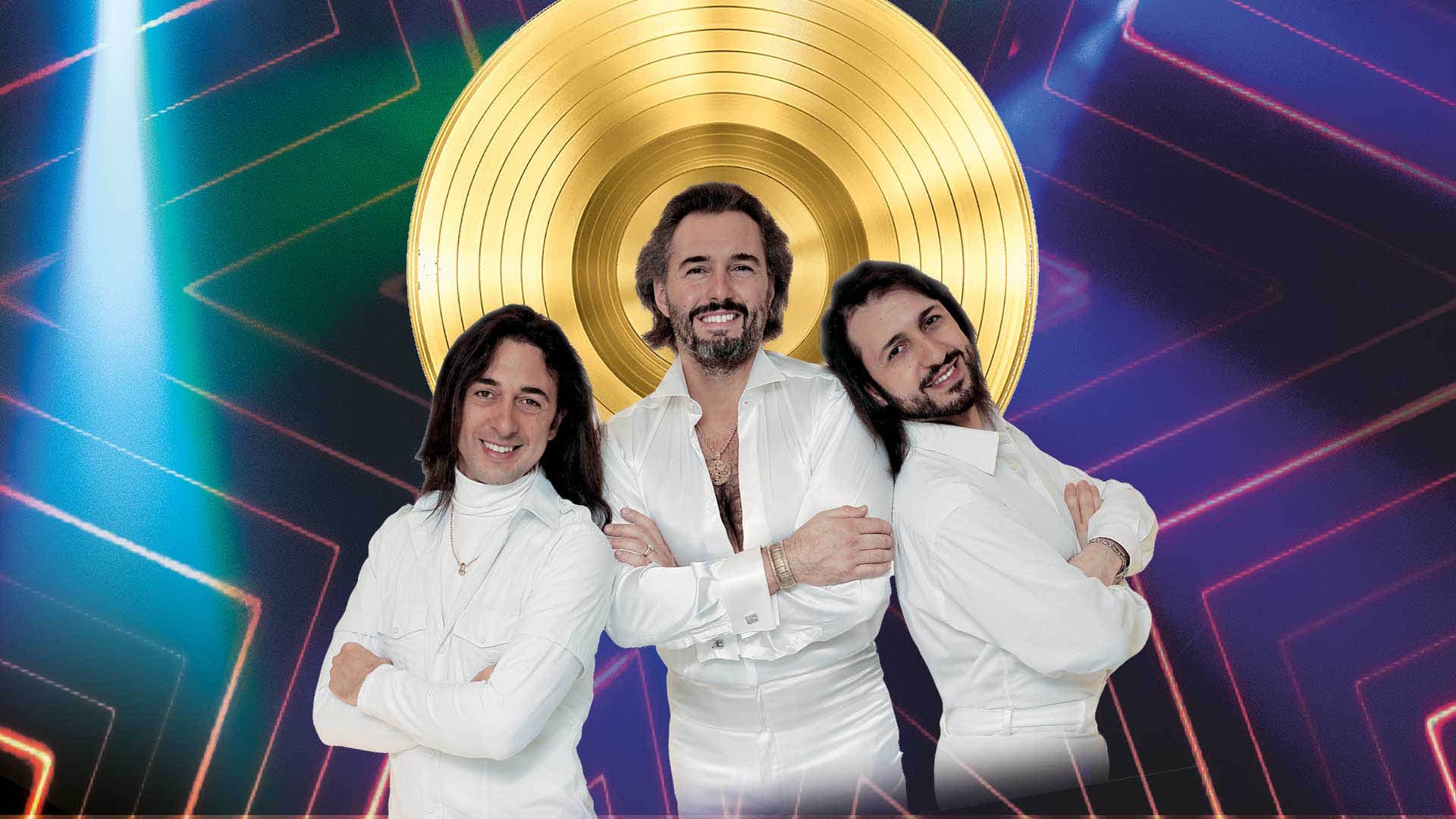 Legacy, The Bee Gees music celebration
« The show is the most authentic and thus the only rightful » according to the son of Robin,  Robin-John who created the show together with the Egiziano brothers « The italian Bee Gees ».
« The italian Bee Gees », that is Pascuale, David and Walter Egiziano, a group known and much appreciated since long by the Gibb brothers. Their « cover show » is unanimously respected and that was the reason why Robin-John thought immediately of these italian brothers for his show created as a tribute to this father and his oncles.
Just like his father, Robin-John is a complete artist. Singer but also actor, multi-instrumentalist and composer. 
Besides taking care of the production, Robin-John will make his appearance on stage next to the Egiziano brothers and their musicians, accompanied by the unique Blue Weaver, keyboard player and co-author of numerous successes of the legendary group….
It will be one hell of a performance on the stage of the Stadsschouwburg of Antwerp on Saturday September 30, 2023 at 8:00 pm for this grand « Première ».
An exceptional show with the greatest hits of the Bee Gees  : You Should Be Dancing, If I can't have you, Night Fever,  I Started a Joke, Stayin' alive, Massachusetts, Tragedy, Emotion, How Deep is your Love, Love you inside out, To Love Somebody, More than a Woman, Fanny (Be tender with my love), and many more ! 
LEGACY, The Bee Gees music celebration ! Ready for a legendary evening?
Tickets
Official tickets

Secure payment
There are no current tickets for the selected venue
At the box office, you pay an extra 2 euros service charge.