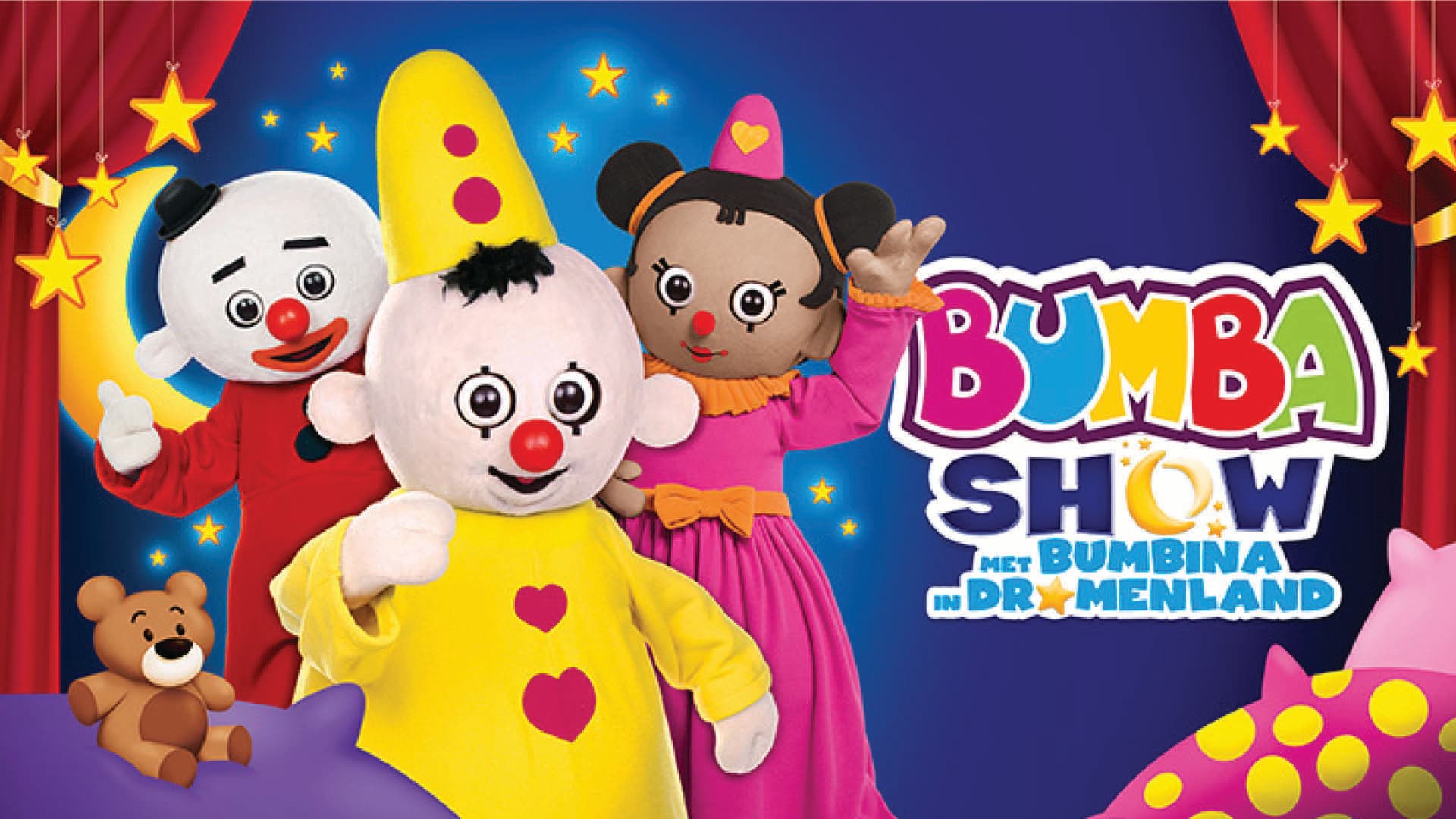 Bumba Show
Met Bumbina in Dromenland
Little Loes has to go to bed on time every night, together with her favorite cuddly toy Bumba! But suddenly her cuddly toy comes to life and takes her to a world where everything is possible. She ends up in the Bumba circus! There she gets to know Bumba, Bumbalu, Bumbina and all the animals of the circus! Together with the circus director, Bumba and all his friends, she experiences the funniest adventures! Do you want to dance along with Bumbina like Little Loes and dream along with the jokes and antics of Bumba and Bumbalu? Then put on your best clown nose and make yourself heard! Bumbalu!!!!
Tickets
Official tickets

Secure payment
There are no current tickets for the selected venue
At the box office, you pay an extra 2 euros service charge.